About Nancy Dowling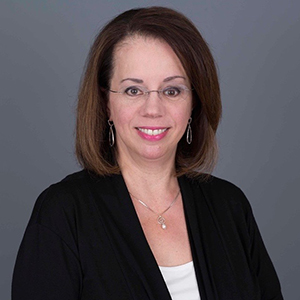 I have over 15 years experience selling homes in the Merrimack Valley. I am licensed in Massachusetts and New Hampshire and have earned the designations of GRI-Graduate of the REALTOR® Institute and CBR-Certified Buyers Representative. I have consistently been recognized by the Northeast Association of REALTORS® as a top producer.
I love what I do, I love changing people's lives. Buyer or selling a home is one of the biggest decisions a person makes in their life and I promise not only to provide communication every step of the way but attention to every detail of the process. If you are selling I will treat your home as if it's my own, if you are buying I will guide you through the process and help you make the right decision.
I am Notary Public and Relocation Specialist. I also have a team of top professionals I use every day to help in the process. Whether it's a loan officer, closing attorney, mover, carpenter or just where to eat in the area I can help. I am a lifelong Merrimack Valley Resident and I always keep up to date on my community.
I am very happy to be part of the team at Leading Edge Real Estate. I look forward to helping new clients and former clients with their Real Estate needs. Whether you are buying or selling Real Estate I am committed to providing outstanding service. Give me a call today and let my experience, diligence and attention to detail work for you.
When I am not selling Real Estate, I love to travel, spend time with family and my two dogs, Wilson & Franklin.
About Dianne Debs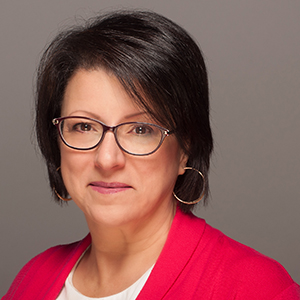 Dianne was born and raised in Methuen, MA and lived in Beirut, Lebanon since 1980. She was involved with numerous organizations in Lebanon including the American Woman's Club, the Mission of Life Homeless shelter and taught English for many years. In 2017 she moved back to Massachusetts and joined The Nancy Dowling Team.
She gets fired up every day in knowing she plays a key role in helping buyers and sellers achieve their real estate goals. Her steady approach and solid patience mean she is always ready to walk her clients through every step of the process. Her attentiveness and passionate nature lend her the ability to recognize what her clients' needs and wants are, and allows her to ensure their satisfaction throughout the home-buying journey. She has already mastered the Peak Producers Program and is excited about the opportunities before her. She always listens to her clients and takes pride in holding to the Realtor Code of ethics.
Dianne is fluent in Arabic and loves to cook, paint and travel. When she's not working, she enjoys time with her grandchildren, volunteering at the Ironstone Farm in Andover or participating in a number local events. She co-chairs the Winning Opportunities for Woman (WOW) Conference, the American Lebanese Awareness Association and the Psychological Center's Annual Gala while also being a member of the Haverhill Chamber of Commerce.
Client Testimonials
To anyone thinking of investing or getting into their first home, a new home, etc, please do yourself a favor and connect with Nancy.
She was amazing through our entire process of buying a house. She was there with sound advice, and explained the entire process to make us feel really comfortable with everything going on.
I can honestly say, if it wasn't for her we wouldn't be in the amazing home we're in now because she was so on the ball and in tune with what we were looking for. Can't say enough about what a great experience it turned out to be.
Thanks again and again, Nancy!
Sarah & Jan, Methuen, MA
---
My husband and I had an amazing, non-stressful house hunting experience because of our fabulous Realtor Nancy Dowling.
We went through quite a few Realtors until we found Nancy. She is patient and really listens to all of the buyers' wants and needs. She went above and beyond to help us.
Thankfully because of her we found the perfect home for our family. We would and always will recommend her to anyone looking to sell or buy a home!
She is the best of the best!!
Peter & Mary Kazis, Methuen, MA
---
I was looking for a new home 7 years ago. I happened to attend an open house that Nancy was listing. I found her to be open, honest and very knowledgeable, and, I don't want to forget patient.
She had no idea how many properties I had looked at and how many she was going to see with me! I don't think she thought I would ever purchase a home.
That was 7 years ago and not only did she help me through the process, I consider her a friend!
Susan Farkas, Danvers, MA
---
Although buying a house was extremely stressful & frustrating to say the least, I must say it was an enjoyable experience with Nancy. She never missed the mark with her selections of homes for us to view, her insight to our wish list was spot on & her communication skills by far exceeded our expectations. Job well done!
Sally S., Haverhill, MA
---
Nancy helped me sell and buy a new home. I meet her at an open house and knew right away she would get the job done! She sold my home in just one day and helped me find my next home. In the end we ended up being friends and still till this day I am grateful for what she has done to help better the lives of me and my kids! I highly recommend her for all you selling and buying needs.
A.R. , Methuen, MA
---
Nancy was a great real-estate agent! My wife and I were first time home buyers, and she really made the process as easy as it could be. I wish I could give her responsiveness more than 5 stars! Nancy truly is a professional that was able to ask the right questions, and find us the right home quickly.

I can't say enough great things about her. If you are searching for a real-estate agent then I can assure you that you cannot go wrong with Nancy!
Warren F., Atkinson, NH
---
Nancy wasn't just helpful in helping us find a home, but she helped us fulfill a dream. Nancy was always prompt and quick in her responses. She understands the market and understands the importance in moving quick. To us she's the person to go to if you're out to get the best deals in a competitive market.
M. Davenport, Lowell, MA
---
Nancy has a thorough understanding of the community at The Landing which allowed her to market/promote our home to potential buyers. Nancy was always responsive, and we appreciated her guidance during negotiation. We would highly recommend Nancy for your future home buying or selling needs.
E. Burneika, Methuen, MA
---
Nancy knew exactly where I wanted to live, and she made it happen. My new home is perfect. She is also in the process of selling my previous home which should sell in 2 weeks. She helped me sell my home 10 years ago and helped my in-laws find a home. Recently, she has found a home for my daughter in Manchester, NH and a home for my niece in Haverhill, MA. Nancy is available 24/7 and will help you with every aspect of the transaction. I could never imagine using another realtor. Nancy is the best!
Maureen M., Methuen, MA
---
Nancy was very pleasant, friendly and professional. We felt very comfortable with Nancy right away. She is very easy to talk with. We were first time home "Sellers" and she guided us through this process with patience and understanding. Nancy did a great job marketing our home. We felt fortunate to have Nancy as our Realtor.
Marjorie and George, North Andover, MA

---
Nancy was there for us every step of our home buying process. She was very knowledgeable & answered any questions we had. Anytime we had to call her or text her she responded right away! She never backed down fom finding us the right house.... Our dream house! She was amazing!

Cindy & Rob, Salem, NH
---
Nancy went above and beyond for us with the sale of our property in Boston (Charlestown). She created excitement about our listing with other realtors and hosted several short-duration open houses so potential buyers could feel the energy of others' interest. Ultimately we had several offers in hand in less than a week. Nancy additionally went above and beyond during the process of completing the sale. She made many special trips to Charlestown to meet with neighbors in our condo association, to obtain and notarize signatures and to support inspections, etc. She was incredibly detailed and followed through with us and other parties at every step. She made this process possible for us while we were traveling and fulfilling some challenging family commitments. 10 years ago (2006), Nancy also helped us find and purchase our home. She was exceptionally patient with us and fun to be with - we put her through an intense search. I highly recommend Nancy to anyone buying or selling a home!
Jolene & Ed, Charlestown, MA
---
Nancy was the right pro for my family. I had a complex sale to purchase to deal with and she was always available to answer my many questions and assist with getting me the house I wanted! I wanted someone who was knowledgeable and would help me buy a house instead of trying to sell me house and she was the right person for the job. Thanks Nancy!
Brooke, Derry, NH